[ad_1]

After seeing him star in 'Anti-riot', Álex García is still tied to Movistar + as the protagonist, on this occasion, of 'The immortal', the new fiction of the platform Inspired by the rise of the Los Miami criminal gang in Madrid in the 90s.
Based on an original idea by Jose Manuel Lorenzo, this co-production between Movistar + and Telemundo International Studios will follow the story of "the immortal", the band leader and founder that obtained control of the cocaine traffic and the Madrid nightclubs during the last decade of the 20th century, monopolizing covers and television programs.

Diego Sotelo and David Moreno are are commissioned to write the script for the eight 50-minute episodes that will comprise this drama, which is directed by David Ulloa and Rafa Montesinos and whose filming began at the beginning of this month of May, so we can see some of the first images.
Along with Álex García, the main cast of 'El immortal' is made up of Emilio Palacios, Marcel Borràs, Jason Day, María Hervás, Teresa Riott, Jon Kortajarena Y Francis Lorenzo. Of course, it has not transcended their roles in history.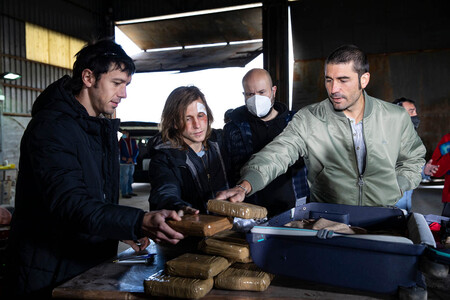 [ad_2]

Source link