Read Time:
1 Minute, 44 Second
Atresmedia has announced that the filming of 'La cocinera de Castamar', the new original series for Antena 3 prime time. An adaptation of the novel by Fernando J. Muñez starring Michelle Jenner, Roberto Enríquez and Hugo Silva.
Still no specific date, it is expected that throughout 2021, we already have the first images of this period fiction, produced by Buendía and Atresmedia TV and shot in locations in the Community of Madrid, Segovia and Cuenca for more than four months.
Michelle Jenner plays Clara Belmonte, who arrives in Castamar fleeing a painful past to serve as cook in the palace. We are in the Madrid of the 18th century (1720, specifically). There, the cook will change the life of Diego, the Duke of Castamar played by Roberto Enríquez, who will find in her a new illusion.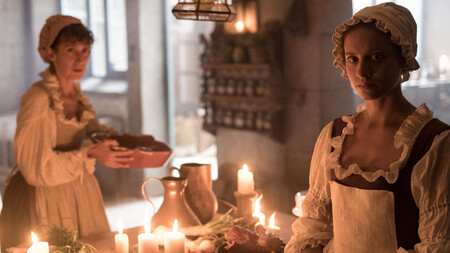 If classism did not make things difficult by itself, in the middle of this romance Enrique de Arcona, played by Hugo Silva, who has a great plot of revenge, will sneak in.
Along with the main trio, the cast is completed by Maxi Iglesias, Silvia Abascal, Nancho Novo, María Hervás, Paula Usero, Fiorella Faltoyano, Jean Cruz, Jaime Zataraín, Marina Gatell, Mónica López and Agnés Llobet, among others.
The scriptwriting team is made up of Ramón Tarrés Reguant, López Lozano Road, Arantxa Cuestas and Victor pedreira, with Tatiana Rodriguez Vazquez as script coordinator. In the direction are Iñaki Peñafiel and Norberto López Amado.
In the executive production are Montse García, Sonia Martínez and José María Caro; Lucía Alonso-Allende is co-executive producer and Ana Rocha is production director.
It is curious because the fact that 'La cocinera de Castamar' goes directly to Antena 3 and not to Atresplayer confirms that the chain is still suspicious at the time of putting any proposal directly in its prime time and they reserve it for fictions of this cut. At least without having tried it before.
'La cocinera de Castamar' consists of twelve episodes and can be seen both on Antena 3 and on Atresplayer Premium.
Comments
0 comments